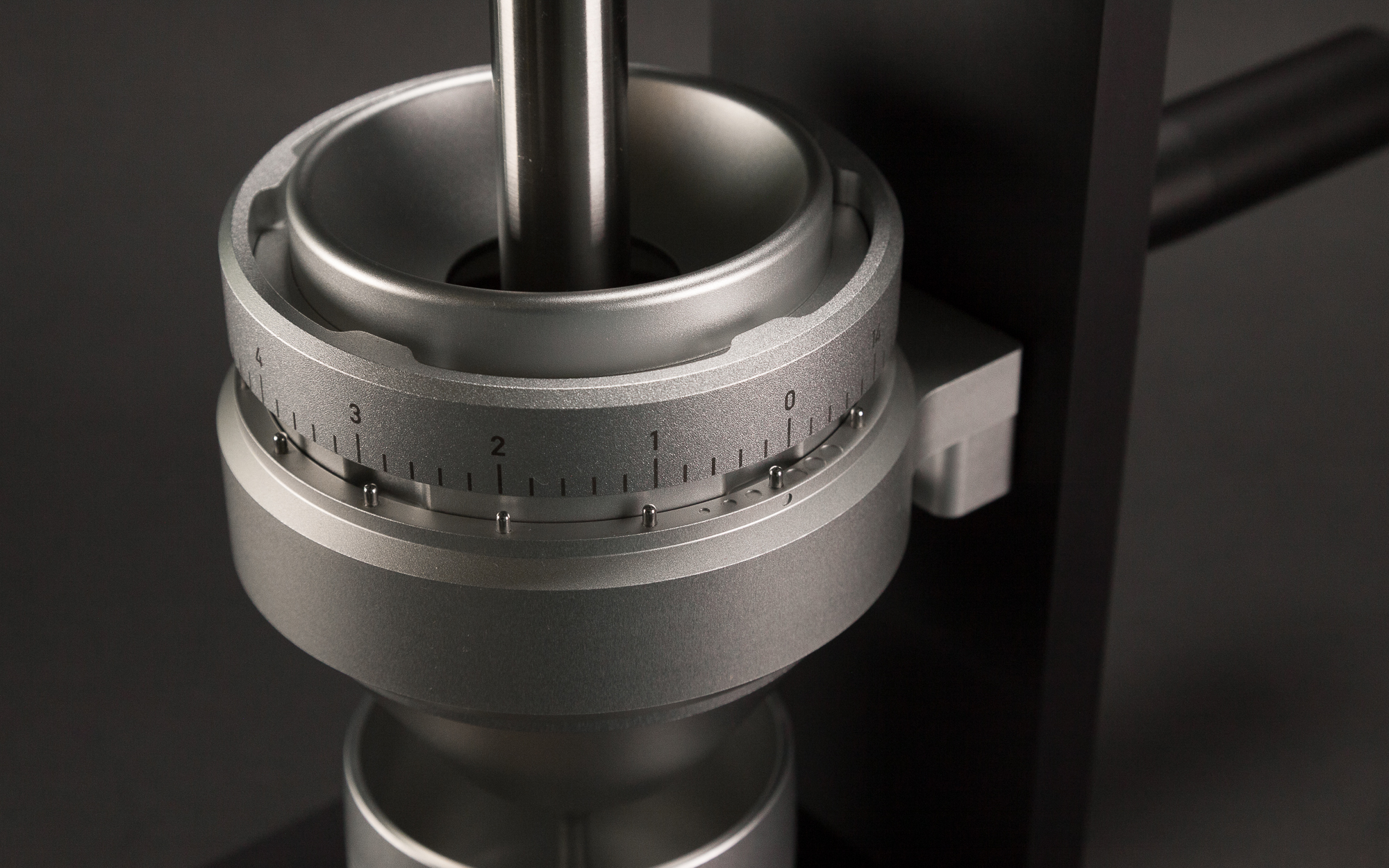 The HG-1 PRIME is our latest model in hand operated 83mm conical burr grinders for espresso or pour over coffee preparation.
The original HG-1 was designed by Craig Lyn & Paul Nahhas and the PRIME is the next step in the evolution of a tried and true design. The HG-1 PRIME features all of the improvements that you need, and none of the ones you don't. 
2.5:1 gear ratio for easier grinding.
Diminutive form factor (310mm | 12.5″ height). Easily fits underneath just about every kitchen cabinet. 
Light weight of (5kg or 11lb). Lift the grinder with one hand.
Bundled with a choice of 3 distribution containers: Blind Tumbler, Espresso Shaker Funnel I or

II

for an added discount. 
Better, shorter shaft design with improved tolerances and runout. 
Extend lever arm for improved mechanical advantage.
New base centers the Tumbler or Shaker directly underneath the grinder.
Surface or Screw mountable for the easiest grind in town.
Ships with Mazzer 83mm burrs.
All stainless steel hardware.
Incredibly well crafted and with features that can't be found anywhere else, the HG-1 PRIME will be with you for a lifetime.